Giving the gift of membership is a win-win!
You'll receive $50 for each person you refer who becomes a member. You can earn up to $500!

The friends and family you refer will earn $50 just for joining and another $50 if they open a checking account or loan within their first 30 days of membership.

You and those you refer:

Will be entered into that quarter's Members-Only Sweepstakes for a chance to win $500! Learn more.

Can take advantage of the benefits of being a Cascade FCU member.

Referring is easy.
Download the referral coupon below.

Complete it with information from you and the person you are referring.

Share it with the person you are referring by text, email or print.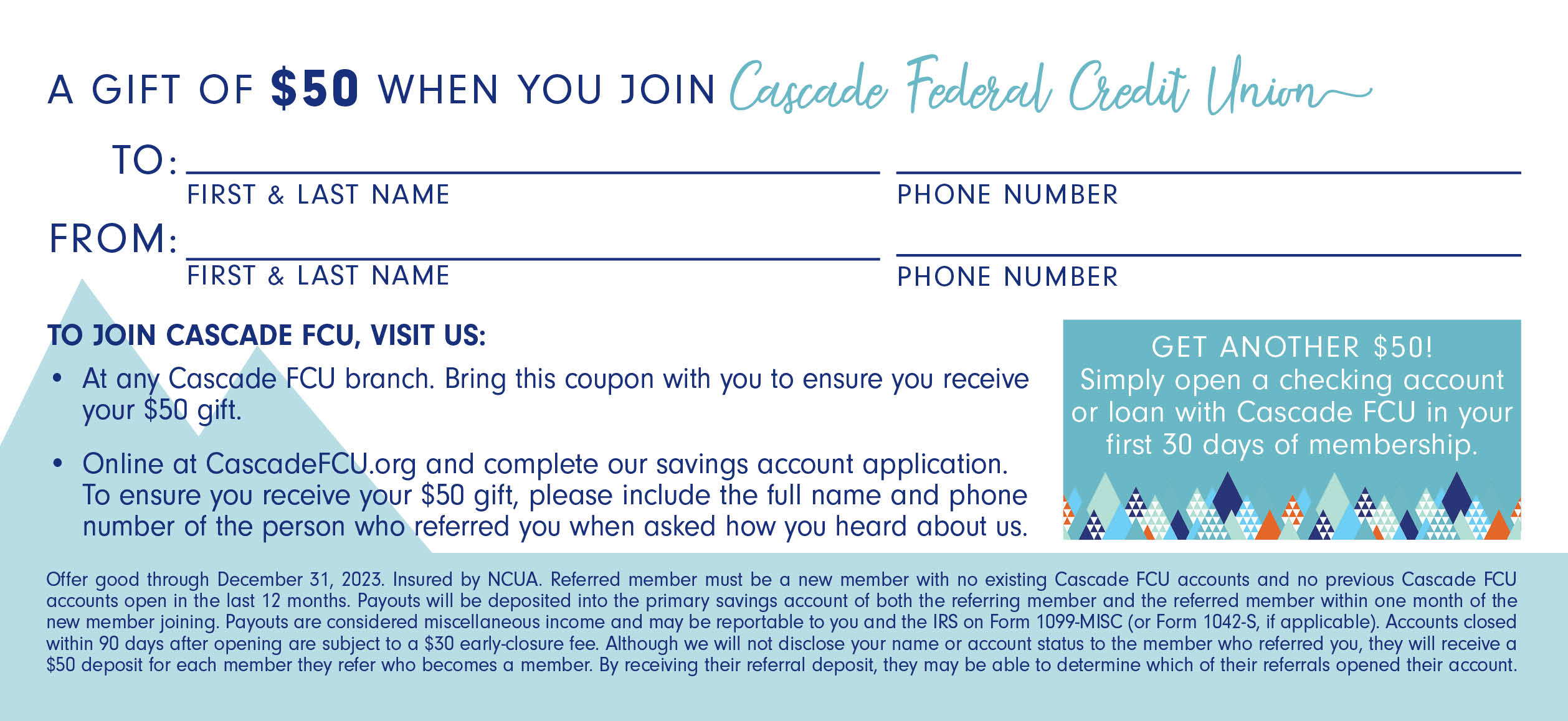 Referred member must be a new member with no existing Cascade FCU accounts and no previous Cascade FCU accounts open in the past 12 months. Payouts will be deposited into the primary savings account of both the referring member and the referred member within one month of the new member joining. Payouts are considered miscellaneous income and may be reportable to you and the IRS on Form 1099-MISC (or Form 1042-S, if applicable). Due to its confidential nature, we cannot disclose any information about qualifying accounts opened by anyone you refer.
Accounts closed within 90 days after opening are subject to a $30 early-closure fee.
Referred members: Although we will not disclose your name or account status to the member who referred you, they will receive a $50 deposit for each member they refer who becomes a member. By receiving their referral deposit, they may be able to decipher which of their referrals opened an account.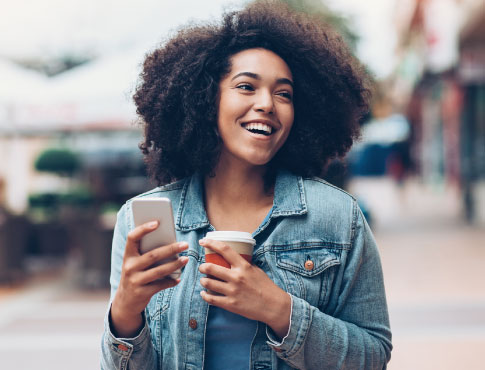 FIND A LOCATION

Convenient locations in
Kent, Everett, Tacoma
and Vancouver.
Our branches are open Monday through Friday. Stop in for friendly service!