Identity theft remains a problem. That's why we have ID recovery services to help protect our members.
Fight identity theft and fraud just by having a Cascade FCU credit or debit card

Low, $2 monthly service charge

Automatically applied to your Cascade FCU accounts

Professional identity theft recovery benefits covering both financial and non-financial fraud
Benefit may extend to all named accountholders and three generations of your family (spouse, children and parents)

If identity theft occurs, an advocate will work on your behalf and:
Place fraud alerts at the three major credit bureaus for you
Provide you with access to credit reports from all three bureaus
Review the reports with you to identify fraudulent activity
Assist you in completing forms to establish your rights as a victim
Activate credit monitoring during your recovery to help you watch for additional signs of abuse
Contact agencies, as applicable, to address any misuse of your identity
Research and document all fraudulent transactions and false accounts
Follow up to ensure wrongful activity is reversed and removed from your records
Work with local and federal law enforcement to try to stop the criminal(s) using your identity
Activate other members of the recovery team to assist when necessary
Provide 12 months of follow-up after your recovery is complete — to ensure you stay recovered!
Learn More About ID Theft

Identity theft is defined as the process of using someone else's personal information for your own personal gain. ID theft can happen to anyone and it can come in all shapes and sizes.
According to the FTC, there are more than 30 types of identity theft affecting millions of Americans each year. Your credit card digits could be stolen and used to make online purchases; a thief could impersonate you to open up a loan in your name; a felon could commit a crime and pretend to be you when caught; or someone could use your personal information to apply for a job. To learn more about this growing problem, and to learn how to protect yourself against its devastating effects, visit this
educational website.
Purchase ID Theft Detection Tools

As part of our group program, Cascade FCU also provides you with discounted access to additional identity theft detection and recovery tools — including credit monitoring and reimbursement for expenses incurred for identity theft recovery.
BECOME A MEMBER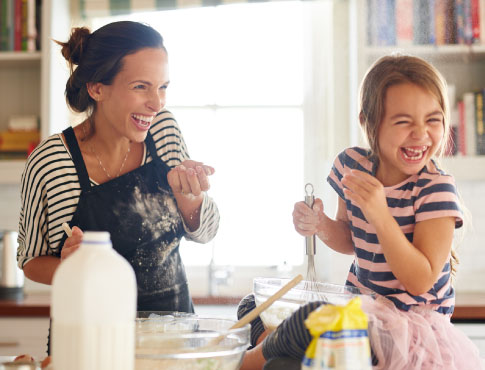 Ready to join Cascade FCU?

Apply for a savings account to being your
Cascade FCU membership with just $5!