On December 1, Tacoma Narrows FCU members became Cascade FCU members. Learn more about the exciting news below!
Why are the credit unions merging?
With the increased complexity of the financial industry, the Tacoma Narrows FCU board believes that a merger is the best choice for their members. After researching many credit unions, Cascade FCU was selected as the best merger partner with their history of serving members since 1952.
For Cascade FCU, this is a great opportunity to expand product and service availability to a new region and serve members that are already in the Tacoma area. Now more than ever, it is important that Cascade FCU continue to grow. With growth comes economies of scale and ultimately what will help Cascade FCU to thrive and remain in business for years to come. It's a very competitive market and mergers are one way that credit unions can achieve growth. They don't often become available to credit unions of our size, so this was a great opportunity for us.
As a not-for-profit financial cooperative, the decision to merge was ultimately up to the TNFCU membership through a membership-wide voting process. On October 31, 2022, the votes were counted and TNFCU members voted greatly in favor of merging with Cascade FCU.
will cascade fcu's name change?
No, our name will not change. Tacoma Narrows FCU will become Cascade FCU.
will there be any changes to branches?
As of December 1, Cascade FCU has four branches: Everett, Kent, Vancouver and the Tacoma Narrows branch. Members are able to use any of these branches to conduct their business with the same friendly faces and great service you're used to.
I am currently a tacoma narrows fcu member. what do the next few months look like for me?
October 31: If you were an active member in good standing on June 30, 2022, you should have received your distribution deposit of the Tacoma Narrows FCU net worth directly in your account or via check if your account was closed prior to this date.
Early November: Tacoma Narrows FCU members received a welcome packet with information about what to expect over the coming months and information about your new accounts.
December 1: The Tacoma Narrows branch opened as Cascade Federal Credit Union, meaning you have access to all that Cascade FCU has to offer. The branch hours are now 9 a.m. to 5 p.m., Monday through Friday. You can use your Cascade FCU debit card and checks as early as soon as you receive them.
If you had a TNFCU checking account, you will be given Overdraft Privilege when it converts to Cascade FCU's Free Checking. See our Rate & Fee Schedule for fee information when you use this service.
Telephone banking through Tacoma Narrows FCU is no longer available as of December 1. View Cascade FCU's phone service availability here. For 24/7 access to your accounts, register for online and mobile banking and download our app through the App Store or Google Play.
Late December: If you have a checking account with TNFCU, you will receive a debit card in the mail for your new Cascade FCU checking account.
Additionally, if you have a checking account with TNFCU, new Cascade FCU checks will arrive at this time featuring your new routing and account numbers.
I have direct deposit(s) and/or automatic payments set up with my tacoma narrows fcu account. will i need to update these?
Any direct deposits or payments that are set up using your routing and account number (ACH) should automatically transfer over to your new Cascade FCU account. No action needs to be taken by you to get these updated.
WIll my tacoma narrows fcu account information change?
Yes. Member numbers, account numbers and account names will change. Your routing number will also change to Cascade FCU's routing number, which is
325081474. More information about this will be included in your welcome packet.
I'm a tacoma narrows fcu member. is there anything that i need to do?
Checks: TNFCU checks written by December 31, 2022, will clear normally. TNFCU checks written later will not clear. We recommend using your Cascade FCU checks as early as December 1 and securely disposing of any remaining TNFCU checks.
Debit Card: If you had a checking account with TNFCU, you will receive a debit card for your new Cascade FCU checking account. Debit cards were mailed out on December 14, so members should expect to receive them in late December. Remember to activate your card when you receive it so you can begin using it right away.
Additional Products & Services: If you're interested in opening more accounts or if you're curious about how you may be able to benefit from some of the services we offer, connect with us on and we can help. Many accounts can also be opened through online and mobile banking.
Will the same TNFCU employees and board members serve under Cascade FCU?
TNFCU Member Service Representatives, Samantha and Cameron, have stayed on as Cascade FCU employees and remain at the branch in Tacoma. Two current TNFCU board members will serve new positions on Cascade FCU's Board of Directors, so current TNFCU members will still see many of the familiar faces they're used to.
I don't want to receive physical copies of my statements. what are my options?
Cascade FCU offers
eStatements, eNotices and other electronic documents to help keep your personal information out of your mailbox and away from potential mail thieves. Plus they help reduce paper waste and keep trash from ending up in landfills!
Sign up for eStatements and eNotices today by logging in to online banking or the mobile app and selecting the "Documents" icon on your dashboard. With electronic delivery, you'll have access to your Cascade FCU statements and other documents for up to 18 months. Contact us if you find yourself in need of past Tacoma Narrows FCU statements or documents.
i am a cascade FCU member. will anything change for me?
The only change for current Cascade FCU members is that you now have a branch in Tacoma available to you. There are no other changes for current members.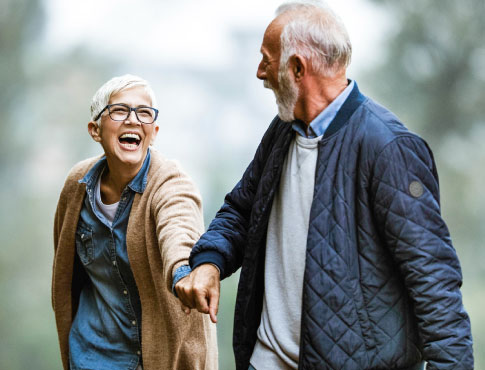 You can earn up to $500
by giving the gift of membership. 
You and those you refer can take advantage of the benefits of being a Cascade FCU member.